Friday 7th: THE CHIKITAS +A LA KaV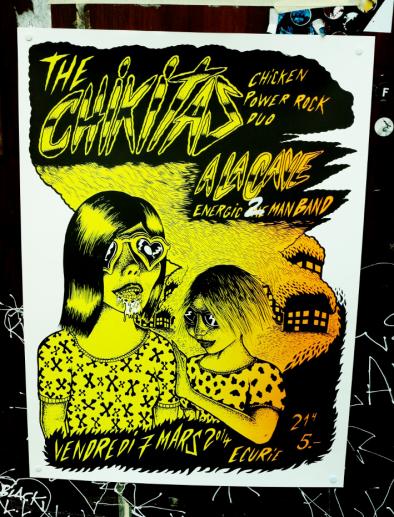 Friday 7 March 2014
21:31
This Friday, 2 power-duos, guitar/drums that let you wonder why anybody would want a bassist. Raw!
The Chikitas: explosive rock/punk duo
-> http://www.darksite.ch/chikitas/Music.html
A LA KaV: ...means IN THE CELLAR. Definitely raw psych-duo! Intense highways to brain climaxes.
think about a stripped down black sabbath without all the fuss.. in a cellar.
Nothing on the web. Trust!
5.-